It all started on a very rainy day. A Thursday to be exact. We launched and ran up the Dragon in sheets of rain. We caught fish and the wind blew and by 1pm we where waterlogged and ready to head back.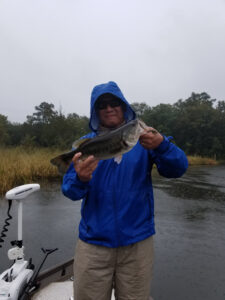 Friday was nice but windy. We caught a bunch of fish. Sat in one spot and experimented with lure on the bowfin.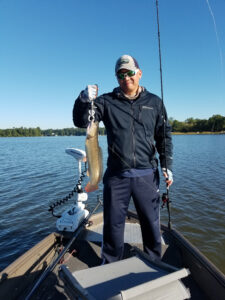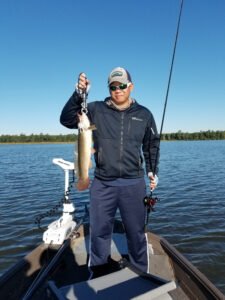 Ate some steak burgers for dinner.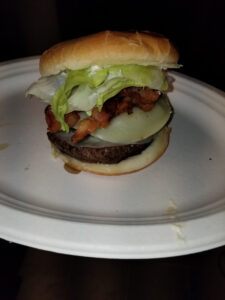 And Saturday we had light winds and blue sky's. Fishing was great.
Sunday we went out on the salty water and the tide and wind did not co-operate. Caught a small trout and small flounder. Lizard fish also. But the wind kept mounting and we called it a day.
Monday was cleaning day and back home for a night.
Wed I worked on my dock and house at the Pointe. Thursday Clients came down to fish the day with me.
Tides right and wind light and a gorgeous sunrise.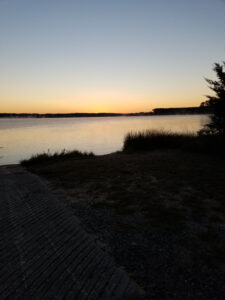 We caught about 6 different kinds of fish and two nice reds.
Friday I cooked them up on the half shell.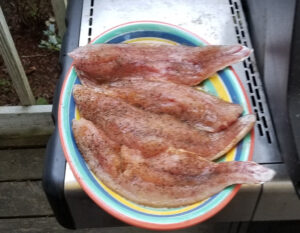 French mustard green beans.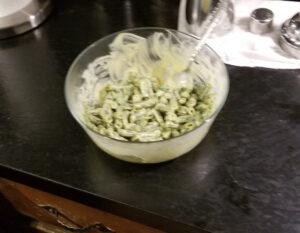 And flame on the grill.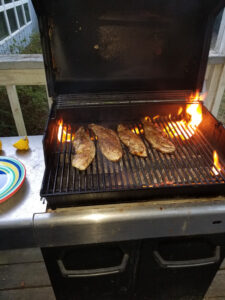 Saturday my oldest came down and we ate steaks that even Fred Flintstones would say are too big.
Thanks
Capt Mike
Capt Dave