April 2nd - trip cancelled
April 6th - Shad trip. Fished hard for many hours and caught one hickory. No charge for trip...
April 7th - Shad Trip cancelled
April 8th - Shad Trip cancelled
April 9th - Crappie trip was dismal with 5 crappie and 6 cats caught.
But a couple of nice LGMouth caught.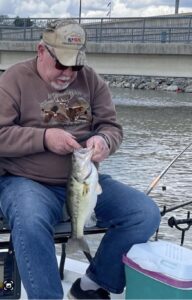 April 13th - Shad Trip Caught 5 hickory and two Americans along with some catfish and big yellow perch and one crappie.
April 14th - Shad trip Caught zero shad and four nice yellow perch. Several LGMouth too.
April 15th - Crappie trip. No way was I going to do shad..Ran to some good water and almost limited out.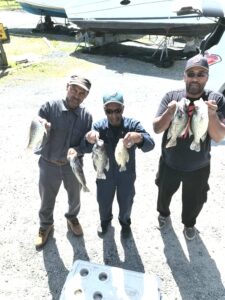 My stick for holding fish on was not in the boat..
April 16th - Crappie .. Ran to same spot and limited out with 30 plus nice crappie. Once again no stick...gotta find that stick.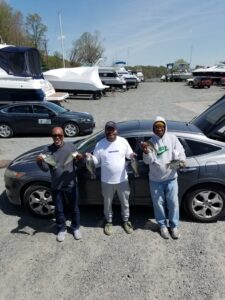 April 20th - Crappie.. Got on them again but it was not easy. Had to move around a lot since cold front came in.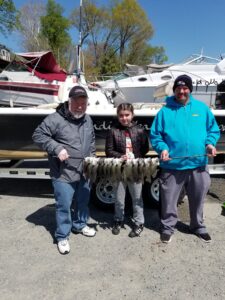 April 21 - Crappie .. cancelled
April 22 - Crappie ...Back on the bite and wee bit warmer weather.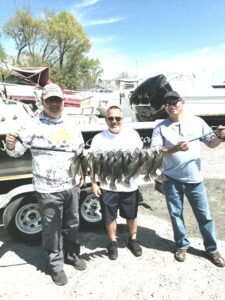 April 23rd - Crappie little warmer and the crappie did bite ..almost a limit.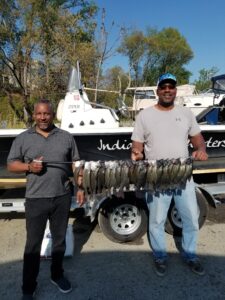 April 24th - Crappie Worked hard and ran out of minnows before our limit. White perch stealing our bait all day.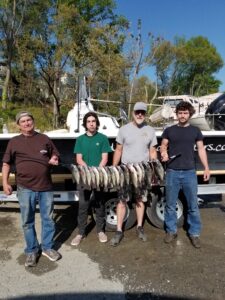 April 27th - Crappie Cold front shut them down again ..This the third time this month. But we did put some meat in the livewell with 5 cats and a big snakehead. Funny how after bleeding the big Snakehead out good it managed to open the cooler and jump out in the parking lot.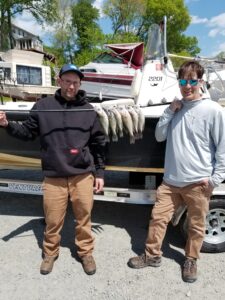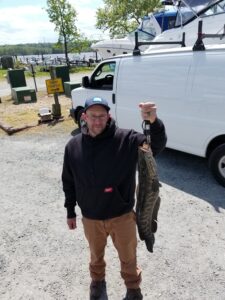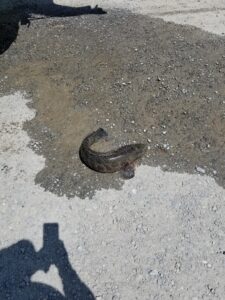 April 28th - Crappie Cold front still hampering bite.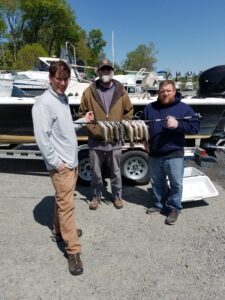 April 29th - Crappie Sorta...Get an email night before trip that clients want to cast all day..Ok change of venue. Plan was shad/LGMouth/Crappie. No shad caught...12 LGmouth caught and one double. Casting minnows and bobbers lost four big cats and landed one. Then a few yellow perch and two monster crappie ended our day.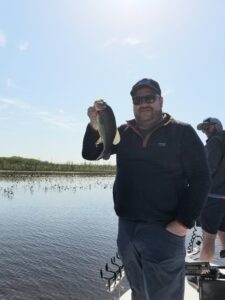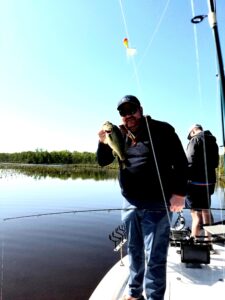 April 30th - Crappie Found some here and there but also found some big white perch and 5 cats..cooler was full.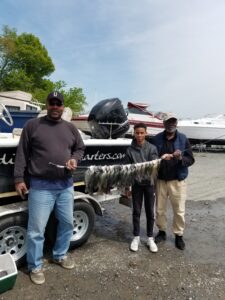 May 1st - Crappie Another cold front shut them down. Caught 3 crappie all day.
To summarize April was one of crappiest crappie season ever.. to many cold fronts and shad never showed...or I missed them somehow..
Might be done depending on this next cold front. Maybe plant the garden instead.
Capt Mike