Aug 17th the weather was very nice. Storms spilt right up in front of us with lightning north and south. But none around us. A little spittle of rain and a cool wind. The fish took there time getting ready to bite. But as golden hour approached they turned on the horny toad real good. Here are a few pics from the evening.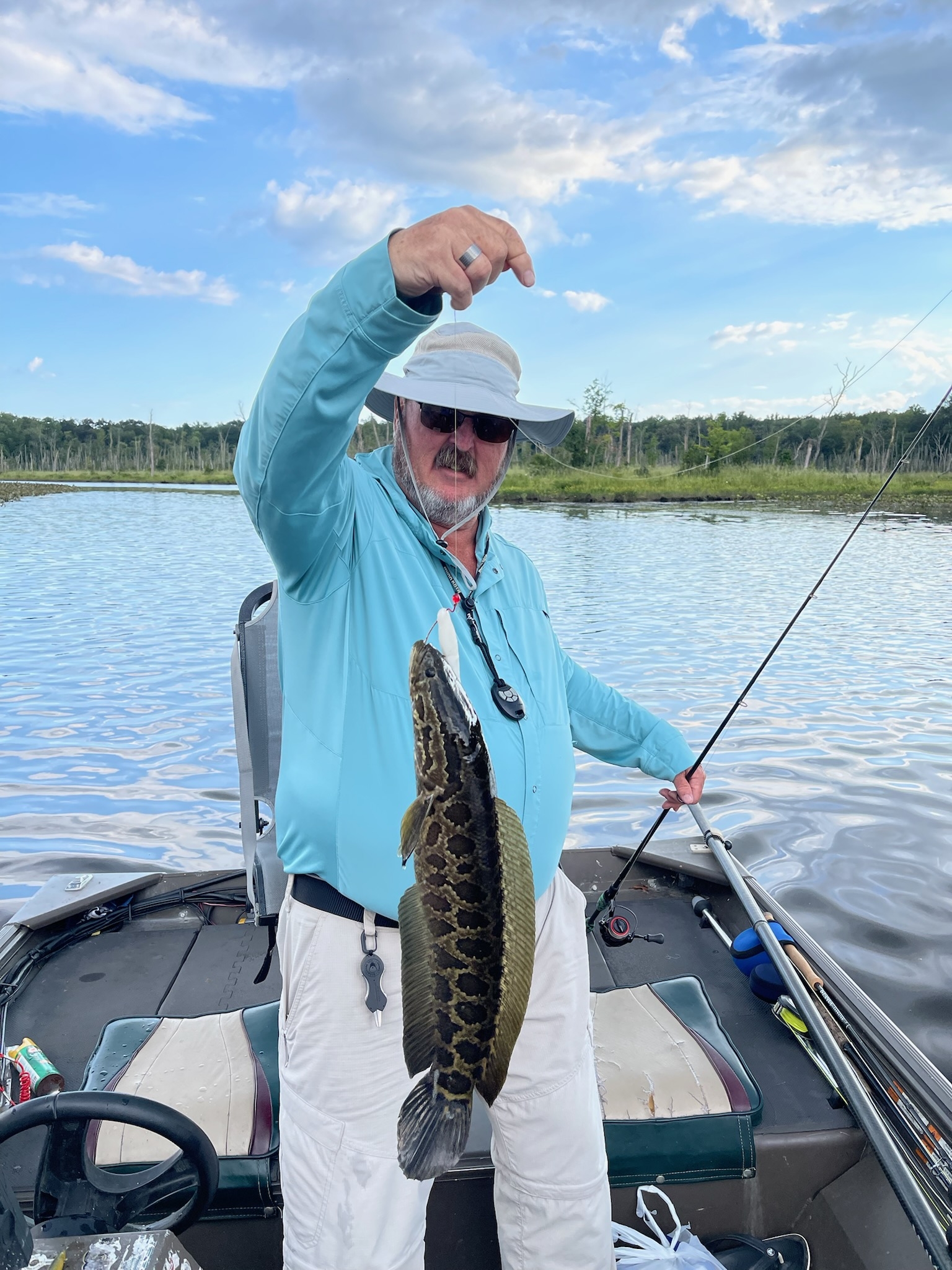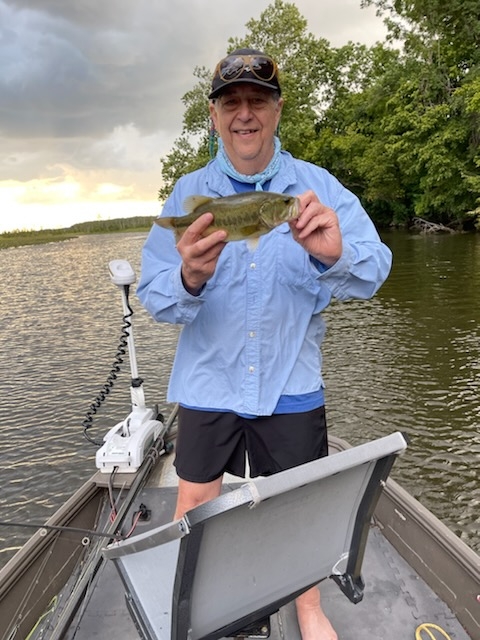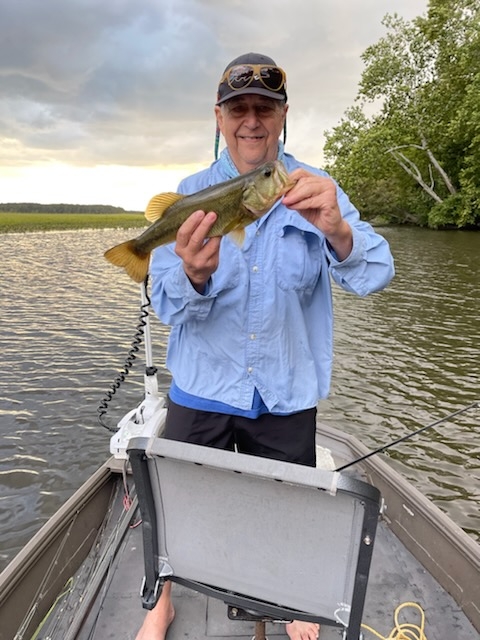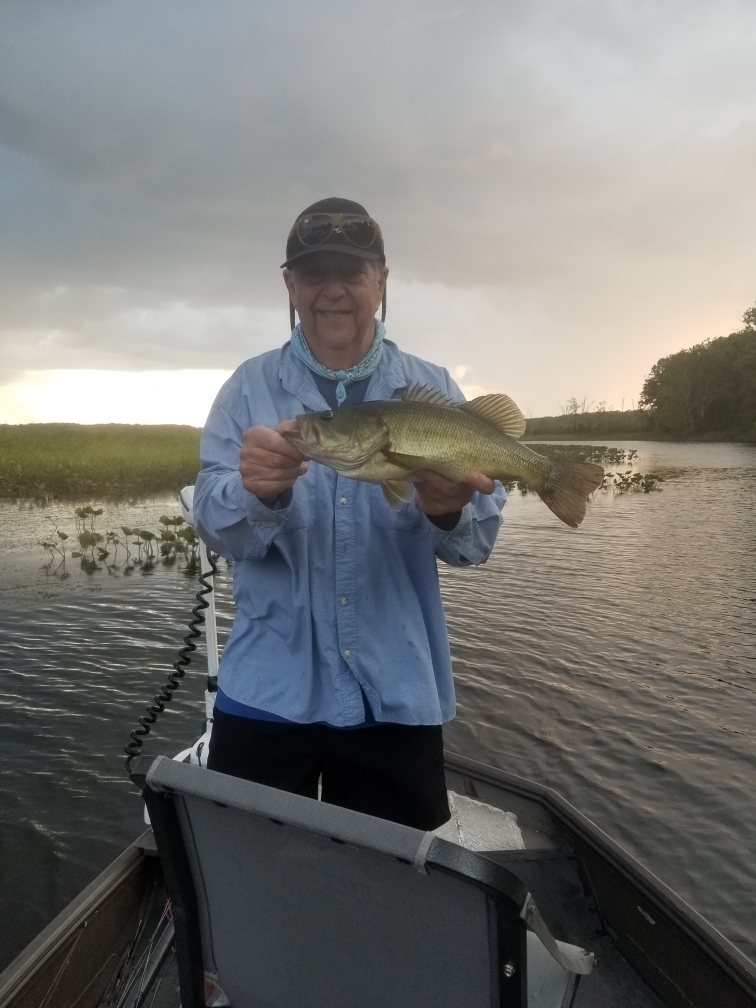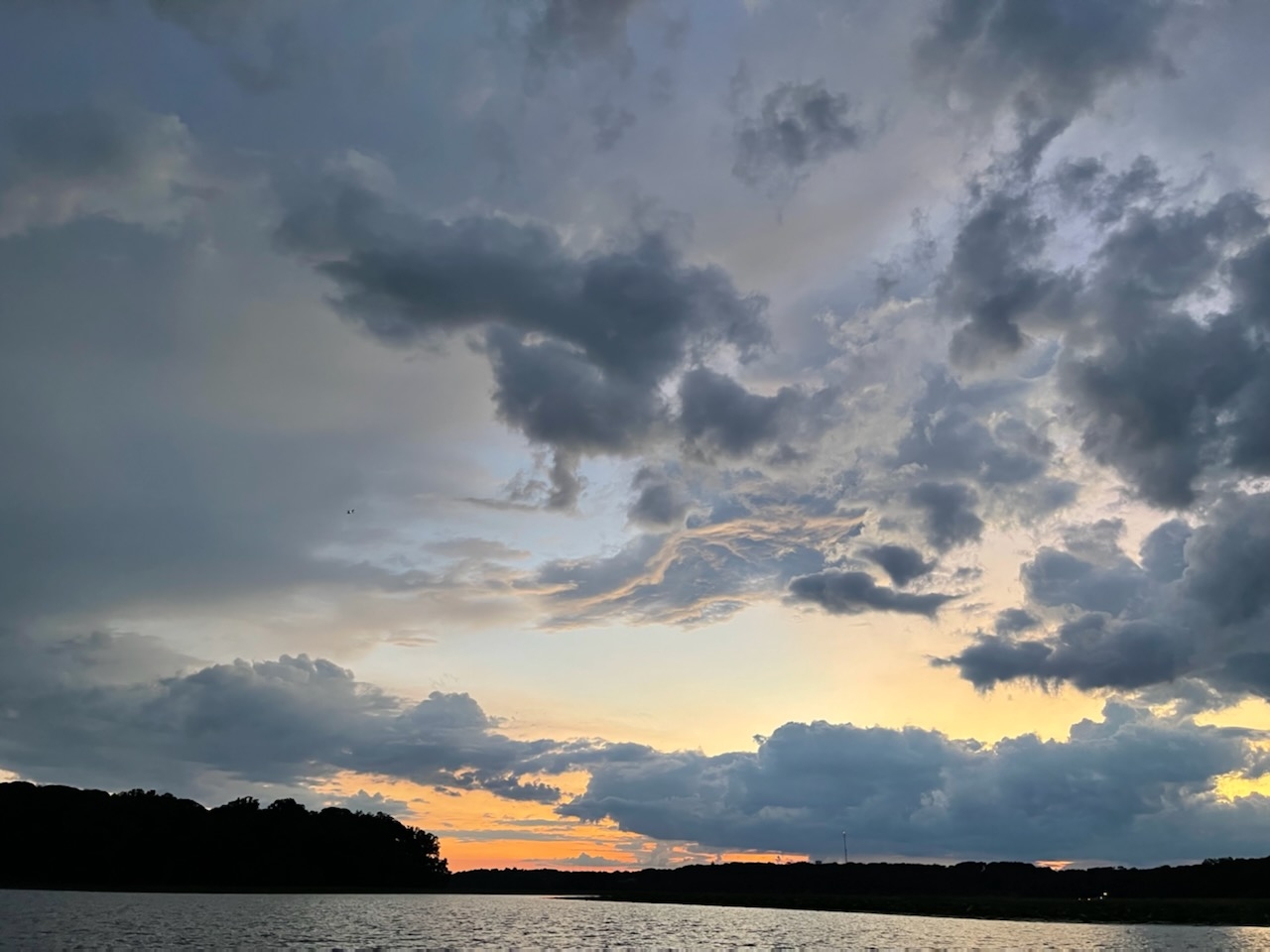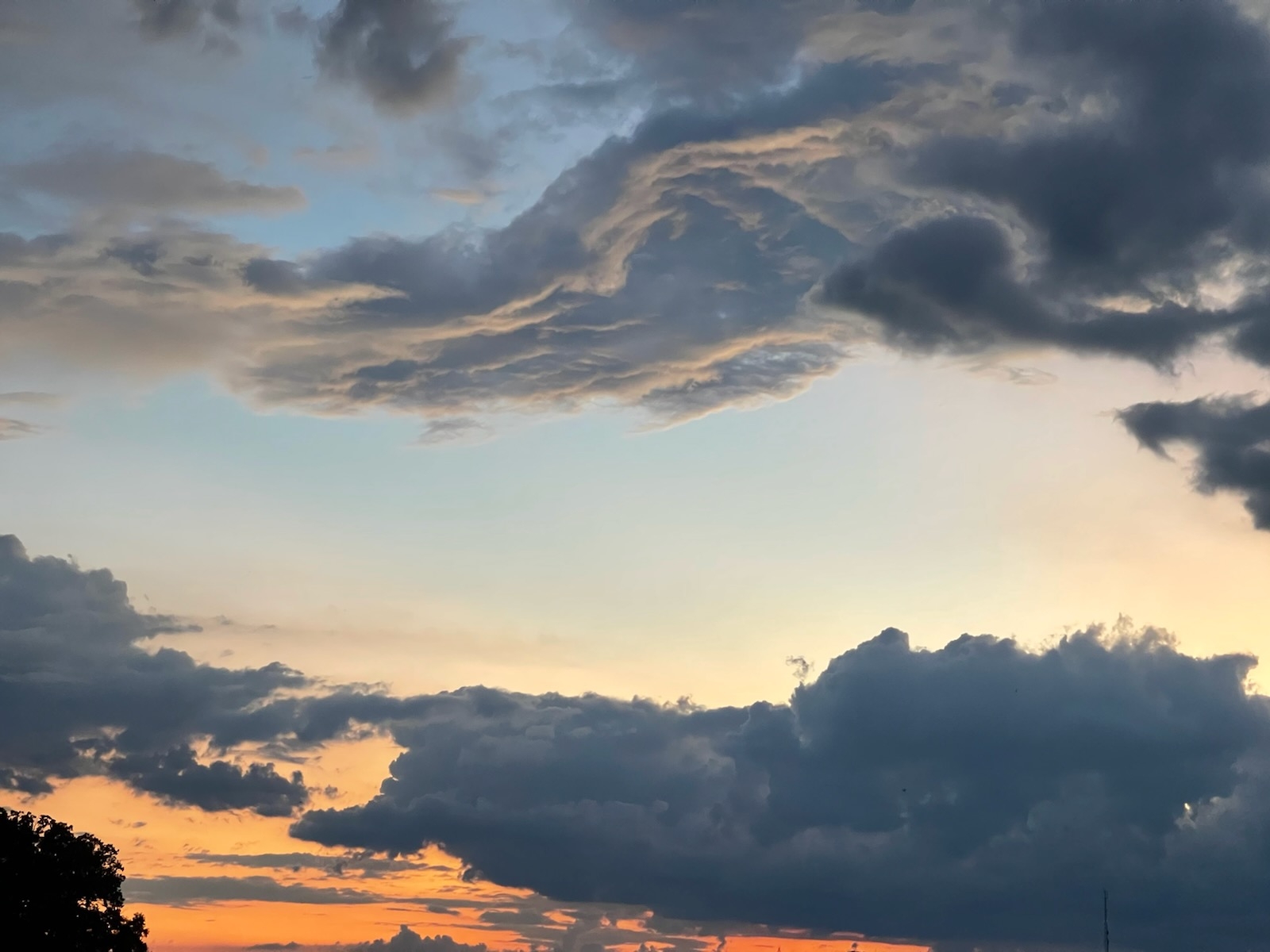 Aug 18th I had a new client that primarily wanted to fly fish. We poked at the pads with several fly's and had two good hits but missed the hook set. Changed over to spinning tackle and toads. Had about 5 good blowups but did not connect. Changed to poppers and got a small LGMouth. Great crew and fun to be around.
Aug 19th Good client that can fish toads jumps a nice snakehead in the first couple minutes. Missed a bunch of blowups and thought it was going to be a banner evening. Moved back in creek to find muddy water in pads. Moved out to clean water and fished a creek only 5 feet wide with popper and bang fish on. Surprised we did not catch more.
Went to long distance Rico and caught 5 more before they shut down.
Capt Mike