Ooh boy, the creek continues to fish tough. Warm but not unbearable (alright, maybe a little) the humidity dropped as the night went on and it was actually quite nice. Even though we had had three hours of out going tide, we still had enough water to pole the pads. It was a bit windy and "poling" was more like letting the wind blow us across the pads. We did have to get out quickly as we were losing water quick. Did I mention, no fish. We had one blow up on a toad. Golden hour came a little early due to cloud cover and we went to poppers. Finally, the skunk was off with a fat little large mouth.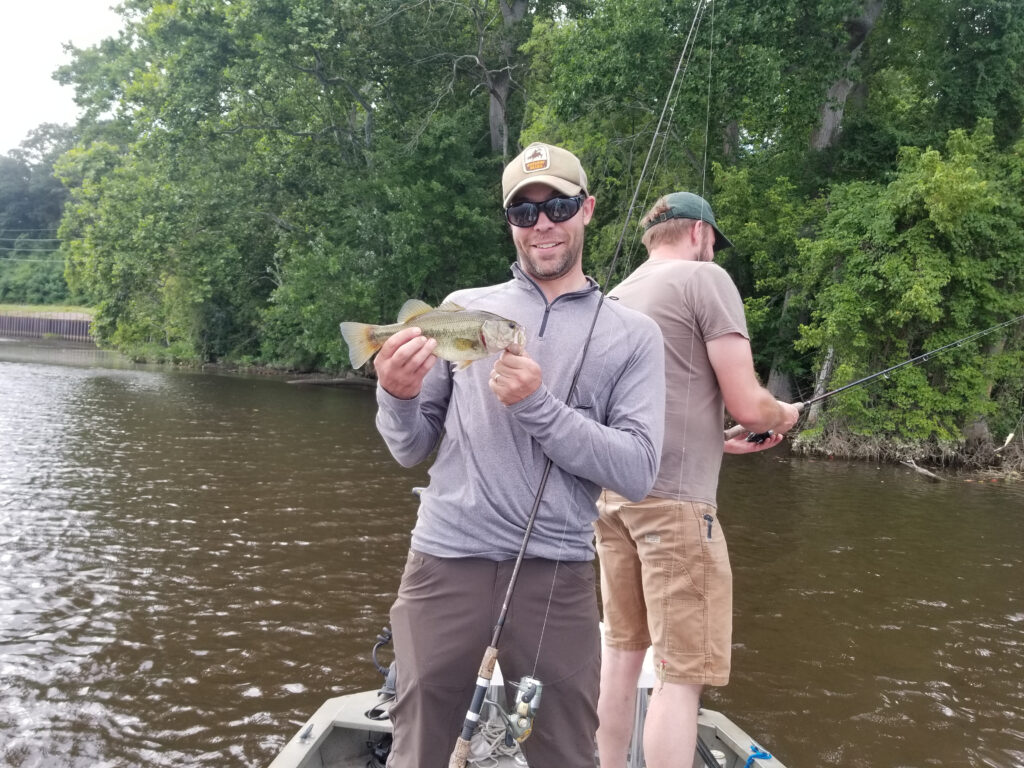 We worked an outside bend of pickerel grass for a few hundred yards with nothing to show for it. We switched back and forth between swimmies, toads, poppers and spinnerbaits,,,nuttin.
We started working an area I hadn't worked in years right across from the ramp. Three hits on a toad in a pretty short period but, no hook ups. As we rounded an inside bend that I again, I almost never fish, Nathan picks up another, nicer large mouth on a popper. Time to call it a night.